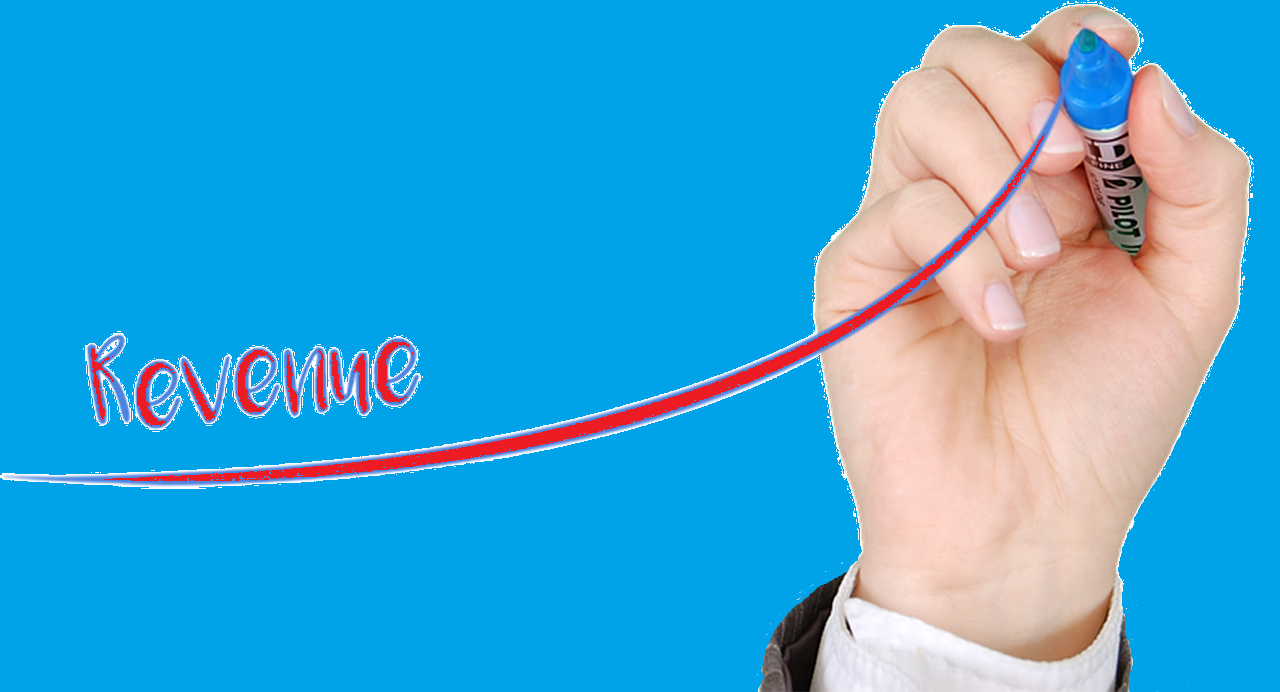 Uncover Revenue Potential with BORG ERP Software
Organizations presently use Enterprise Resource Planning (ERP) software aiming to get maximum benefit in their business. The majority of the businesses use ERP software so that they can discover the benefits of ERP software. The main reason that increases the demand for ERP software includes the growing adoption of ERP software as it offers more transparent and efficient results. The higher adoption of the cloud-based deployment model is also increasing the demand for ERP software among the businesses. The Borg ERP software includes several ERP modules such as sales, finance, HR, marketing, to name a few, and business operations are effectively performed using ERP software.
Furthermost, ERP software enables efficient resource management and easy functioning of organizational activities which is another factor in expanding the market size. The key players in the market launch ERP products that can easily be accessed through mobile devices such as smartphones and tablets, thus increasing the market size of ERP software.
Some key trends that suggest that more businesses are implementing or upgrading their ERP system include:
• Times of growth: The organizations are expanding significantly
• Issues with operations: Using enterprise software helps businesses to manage processes more effectively.
• Outdated systems: The existing system is outdated, and there are no upgrades available. Using outdated technology within the business means lower revenues.
• Strategic roadmap: Organizations with forward-thinking strategies have adopted a new enterprise solution.
While many factors indicate the need for implementing an ERP system, companies in certain industries stand to gain the most from making a move.
Key Benefits of Borg ERP
There are several benefits of using BORG's ERP software, including enhanced productivity, better efficiencies, lower costs, streamlined processes, and much more.
Some of the key benefits of ERP software designed by BORG include:
Better Business Reporting: ERP software has improved reporting tools with real-time information. Enterprise resource planning software allows business owners to create more accurate forecasts that help businesses to grow. This way, the businesses can think ahead and properly plan what they need from inventory along with sales to financials and customer service.
With more professional and accurate forecasting, the businesses can lower the overall cost, which saves money as well as becomes a more overall proactive unit since the information provided through the ERP system is accurate so the businesses can make more realistic plans.
Better customer service: Better access to customer information. The businesses can offer high-quality customer service with the help of enterprise solutions offered by BORG ERP. Sales and customer service people can easily interact with customers and boost their relationships with them through faster, more accurate access to customers' information and history.
Being the owner of the business, you will have complete access to marketing automation and contact centre software, which helps in dealing with customers more professionally. Some of the additional features offered by BORG ERP software include lead scoring, social media monitoring, email campaigning, and much more that. BORG's ERP software also integrates with CRM that is designed to strengthen the relationship between a business and its valued customers.
Improved productivity –Do you want to save time and increase the productivity levels within your business? If yes, then you must deploy BORG ERP software within your business. Many times, due to tedious tasks, there might be a delay in production which in turn affects your business, and you start losing your customers.
But in case you deploy BORG ERP software, the employees get more time to do other more important works. ERP software is designed to ease the work and giving a break from long-winded tasks to the employees.
Lower Inventory Costs- With the help of ERP software, businesses can effectively lower the overall business costs, which help them save a lot of money as well as become a more overall proactive unit. Since the information within ERP is as accurate as possible updating in real-time, businesses can make realistic estimates and more effective forecasts.
Integrating a powerful and effective ERP solution helps lower overall labour and operating costs. Moreover, the businesses can effectively manage their time and entrepreneurial resources, which in turn helps lower the overall cost and maximize ROI. It also allows them to consolidate their financial reporting and other costs.
Streamlined Processes- With the growth in businesses, managing the operations become more complex, which in turn might affect productivity as well. But using the ERP software help the companies automate business operations cross-departmentally, getting accurate information, elimination of manual duty, and much more.
BORG's ERP software helps improve efficiency and productivity by helping users to navigate complex processes by minimizing errors and improving functions like production, order completion, and delivery.
Customized reports- ERP software helps make reporting easier and customized, the ERP software designed by BORG fit the requirements of different businesses. With higher reporting capabilities, businesses can respond to even the most complex data requests as well. This improves productivity, helps complete process faster, and minimizes the overall cost as well.
Magnificent Products offered by Borg ERP Solutions
Sales CRM: When you integrate Borg Sales CRM with your business, it will give you several leverages in terms of sales and revenue. The excellent mechanism of sales CRM enables the business owner to work in a proficient method. The contact management system in this sale CRM segment provides limitless customized options based on your business needs with a complete assessment. You will receive qualified leads for your business through our sales CRM software. The follow-up system of BORG ERP facilitates to track the process, and Follow up reminders contributes magnificently in enhancing business.
Inventory & Distributor: The inventory management and distribution mechanism help business in handling complete stock without any hassle. It helps in product management and also notifies you when the stock reached a minimum shortage of stock so that you can proceed accordingly. Real-time stock monitoring is also a significant system. The stock is automatically maintained after selling purchasing. User can set Minimum Order Quantity through master admin. MOQ notify distributors about ordering minimum order quantity mandatorily need to equivalent and bigger than MOQ. MSQ as we have already talked about the alert it will give notification when your stick reached to its minimum stock quantity. Order tracking facility helps users to track their order and confirm delivery. Distribution management system makes distributors work easy; they work with more focus and enhanced productivity. Moreover, analytical reports of product selling, product chain management, inventory system help you to use insight and improve the efficiency of the business.
HR & Payroll: The Role of the HR department in an organization is imperative. The workforce is one of the factors that decide the success of your business. Recruiting the best talent is important and making them worth according to their ability leads them to business and individual growth. BORG enables the business to store details of an employee in its system. Holiday calendar and leave management system of BORG HR and Payroll system automated the process. Other important services in HR and Payroll system are Analytical Reports, Alerts & Notifications, Manage Reimbursement, Salary Management and managing assets of the organization.

Service Desk: The service desk system enables Multi-Communication channels in which online ticketing system, round the clock, chat support with instant response and email communication system. It will help your business to provide prompt service to customers and ensure the success of a business.
BORG has made the accounting system feasible and headache-free through its account book system. It helps to mentor and understands accounts of the business.
Moreover, Accounts Book: the best things about our account book are that you don't need to be accounting professional to operate this, because it has all the built-in accounting features. It automatically generates GST invoice, managing sales invoice, handling expenditure including fixed asset distinctly, connecting sales with sully chain management and many more to make your accounting system hurdle free and quickly responsive.
Task Force: The task force feature automates the mechanism of the task. In the task force feature, it can organize general task management, the collaborative task for improved project management, checklist task for monitoring multiple activities and many more actions to help the organization work efficiently towards enhanced revenue and improved sales.
How does ERP software improve business processes?
ERP systems help solve numerous problems which the businesses are facing.
Some of the problems that get solved include:
• ERP software automates manual processes like invoice creation, routine communications, financial report generation, etc.
• Businesses can send a reminder to the customers regarding the payments
• Enhanced visibility, higher efficiencies, and improved productivity
• Enhanced business data security, whether stored on-premise or in the cloud.
• ERP software provides accurate operation and a complete, 360 view of the business.
• Using ERP software help businesses to improve both user efficiency and productivity
There is an increasing demand for ERP software globally. Also, the wider presence of small and medium-scale enterprises that are relying more on ERP solutions to manage their business processes easily use this software. Moreover, technological developments are another reason that results in fuelling the demand of our Borg ERP software across locations.
Do we get reliable data through ERP software?
BORG's ERP software offers reliable data that can easily be accessed from different locations and is fully compatible through tablets and smartphones. With the ability to update in real-time, the ERP system helps in improving data accuracy and consistency. Both accuracy and safety are key features of BORG's ERP software.
ERP Software Selection: next steps
Selecting the right Enterprise Resource Planning system can be an easier task in case you are well versed with the best options. For the success of your business, it is imperative to make the best possible choice. ERP software is best for all kinds of businesses as it helps them to grow and flourish.
Some of the kinds of businesses that benefit the most from ERP include:
• Manufacturing
• Distribution
• Professional Services
• Construction
• Industrial Services
• Service Business
• Healthcare and much more
Why Should You Invest in BORG's ERP Software?
Borg ERP software gives you several good reasons to choose us. We are a one-stop and trusted destination for complete ERP and CRM solution. Business trusts us for our high-quality output, professional approach, dedication at work, and of course, satisfactory client relationship. ERP software is one of the main aspects that help build a successful business.
The benefits of deploying an ERP system within an organization allow the businesses to sustain in this highly competitive world and give a financial boost as well. BORG's Enterprise Resource Planning system is an integrated system that helps manage all aspects of a business easily. ERP and CRM systems are useful in providing transparency into the entire business process by tracking all aspects of production, financials, and materials.
Need help?
Sometimes deciding whether to implement ERP software within the business or not can be an overwhelming decision, especially in case you are using the same for the first time. If you assume that operating without ERP will have no impact on your business, then you need to rethink it. Using ERP software within your business will bring a positive change in your business and helps in the growth of your business as well. So, investing and deploying the ERP software is worth it.
Do you want to learn more about BORG's ERP software? If yes, get in touch with our ERP solution experts who will leave no stone unturned in clearing your doubts. So, get in touch with us while selecting the best ERP solution for your businesses. Our ERP solution experts are ready and willing to answer all your questions. They will help you get started on selecting the right Borg ERP solution for your business.
BORG ERP software aims at increasing your sales resulting in the increased revenue generation. Additionally, the implementation of our highly productive ERP software in small and big organizations helps increase employee productivity resulting in more revenue. Also, the automation of routine office works minimizes the chances of manual errors making on-time work completion easier. Thus, with the effective use of Borg ERP software, businesses can certainly uncover revenue potential between 2-10% in general. Contact us or allow us to get in touch with you to discuss the ERP software need for your businesses today!