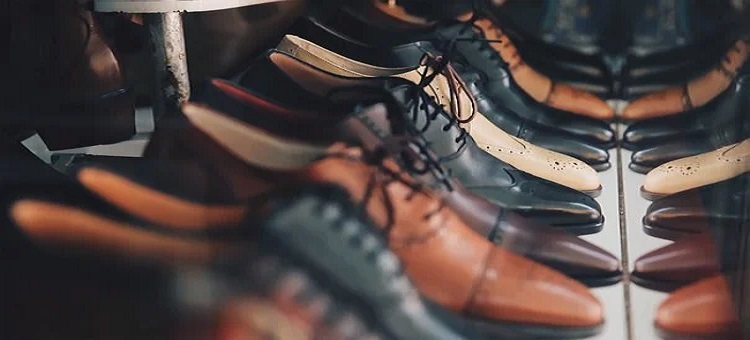 Borg ERP Solutions for Shoe Exporter
Many Shoe Exporter Houses are being run on papers / offline work & current market scenarios do not allow them to compete & enhance their business revenue without Technology Involvement. Post Covid-19, it has been necessity to simplify & automate their operations. It sounds good if people bring their business operations on cloud that makes more trackable & manageable with the help of user friendly Software & Tools.
Easing business conncept of BORG has been helping various organisations in digital transformation. BORG helps CEOs to optimise their Business & generate various reports for analysis & Tracking.
Logic behind this Software ERP tool to automate & manage all key stakeholder on single platform so that All can login with their credential, add, edit, update & view information based on defined permissions.
Solutions & Benefits-
Customers Master:-
In this option we create all detailed information of each customer .Complete information of the customer is added.
Supplier Master:-
This Section facilites to add, update all supplier list & their respective articles Management. Borg also provides, Login Dashbord interface to supplier so that they themselves can add their respective articles.
Merchants Master:-
The Merchant Management System is designed to show our Merchants real time transaction information.Merchant Manager is the tangible user interface that makes merchant management easy.

Users Master:-
Manage Users' allows you to do the following actions: There are too many features, plus new ones added each release, for us to include them all. Please use discretion when enabling the 'Manager Users' permission for a user. This permission allows administrators access to make organizational changes.
Season Master:-
Seasons form an important aspect in the product life cycle for the retail industry. Retail production is either predetermined or varies qualitatively according to the manufacturing season. The reason for dividing a year's production schedule on the basis of seasonal requirements is understandable, as the retail demand is almost always seasonal. For instance, woolen garments are in demand only in winter. So, to ensure that the production lifecycles are aligned with the demand, we have the concept of seasons as an intrinsic framework of time, upon which the production schedule is based. Example - Winter Collection, Spring / Summer, Fall / Winter etc.
Shoe Category Master:-
Category management is a retailing and purchasing concept in which the range of products purchased by a business organization or sold by a retailer is broken down into discrete groups of similar or related products. Example - Men, Women, Kids etc.
Shoe Types Master:-
According to our all products,client user,merchant and customer .we identify and segregate.if we want to identify how many merchants connect with us then we track here all things. Example - Boots, Slippers, High Heel, Ankle Boots etc..
Assortment Master:-
In that section we are having some difficult sizes in the shoe industry like 38,40,42 size of shops. But several time coming leads customized format like client need 36,32,20 number of sizes that are known as Assortment.and there management are known by Manage assortment.
Order Tracking Stages Master:-
Our robust inventory management and tracking platforms enable highly customizable solutions for both commercial and clinical trial logistics.
Manage Categories:-
In the Shoes ERP option we can add remove or another modification will be done in managed categories. Like if on this time only mens collection present then we remove mones and kid or vise versa if women collection have on that imte be remove boys and mens.
Gallery Master-
In the managed gallery we can add women,mens ,boys collection of images or any clore sell out then we remove that .Any new collection arrived adding then.time to time make filtration of any color of product.
Article Management -
Article listing is a primary module of Borg Shoe PMS wherein all avaiable article can be added with all possible specifications & images like Season, Type, Category, Article No, Heel, Last, Sole, Lining, Sock, MCB, Upper1, Upper2, Upper3, Upper4, Color, ACC, Finishing, Stiching, Price DDP, Price Direct, Selling Price, Margin Price etc. These articles are used to showcase to customers & other stakeholders to select while placing sample orders / orders from system itself. Artcles can be added & modified by superadmin / admin / users / merchant according to permissions are set.
Sample Order Management-
Borg facilites can be generated by all stakeholders including customers & merchant by choosing out of listed available articles in very easy steps quickly. Sample orders can be managed & modifued in case of need followed by two way communication. Sample orders fields includes Sample Orders Name, SR Type, Date, Customer, Customer Code, Order by, Pairs & Payment etc.
Quick Lable Generation-
Lable generation has been very tricky, Time Taking & prone to mistakes if being done mannually. BORG Solution helps Shoe companies to generate label in a single click & can be printed on paper as per need.
Order Management-
Just like sample orders, Customers & other stakeholders can generate orders on their own based on selected & approved articles received as a samples.Orders can also be modied & updated in case of need followed by mutual consent & communication.
Analytical Business Reports-
All type of possible business reports needed for day2day tracking can be incoroporated & always available in a single click away. Reports / Progress Reports are always remain accessible from anywhere round the clock for decision makers. It also helps to tack business progress if out of office.
Photo Gallery-
Article photographs are available for customers, merchant & other stake holders. Gallery helps customers to choose articles having multi-Images of any articles.
There are many other features have been incorporated over a period of time as per need identified for buisiness.
.