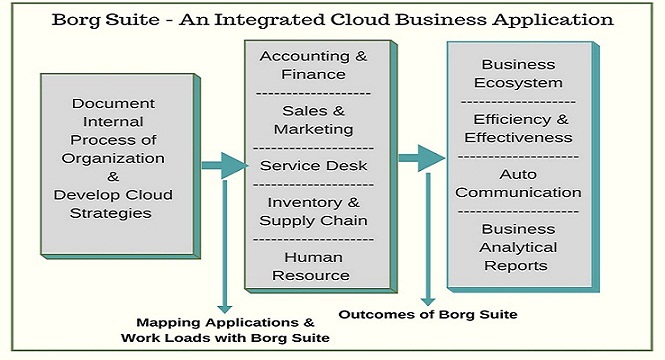 How to Choose Cloud Business software vendor
There are so many misconceptions in the mind of startup founders while choosing Cloud Software for their business.
Following points are needed to choose Cloud Software vendor-
Founder / Company Credibility Check:
Collect background information of Company & Founder / promoter of Cloud software they must have well established in the market for at least 4-6 Years.
Product fit for your current Process:
Check Product whether it is fit for your current business process & company has few plans to integrate for extend few features which would be needed for your business.
Integrated Modules:
It is wise to choose integrated platform rather going for individual modules implementation for your single business vertical.
Example: Choosing separate application for sales & separate for HR or Service can be your wrong move which can affect your business therefore choose integrated application wherein all key verticals can be managed through single interface with single platform.
Prioritize building business ecosystem:
It is more important If you could go for such application software for your business wherein external & internal both type of entity can work or interact through same platform.
External Entity such as – Customers, Distributor & Internal Entity such as – Employee, CXOs
Creating ecosystem in your business can increase your business efficiency & Effectiveness.
Integrated Auto Communication:
In the leading competitive edge, It's paramount important to prioritize auto interaction with customer & team in the form of Mobile SMS & attractive design of emails on every key events such as – Payment receipt confirmation, Greeting SMS & Email to newly added prospects / lead, Welcome email to converted customer, Due payment reminder etc..
It adds great value to your business revenue & brand equity.
Post Sales Service:
We have met various entrepreneurs / founders / CXOs during our journey & found that more than 95% are fed up of post sale service from their current cloud software vendor due to poor support system therefore It is recommended to keep in mind your vendor must have SLA in place & multiple communication channel for interaction in case of need.
Long Term relation prospective:
Before finalizing any deal for opting cloud application software it is recommended to consider all above each points & along with them, must focus on long term relation.